We can remove court records from Google affordably.
Please browse our list below and feel free to contact us if you're listed on a legal records website that isn't listed below.
Court Records Overview
Court records are generally a matter of public record so each of the websites we discuss here take advantage of that. They either scan or transcribe the millions of cases, judgements, and opinions and place them on their site each day.
The sites provide a nice searchable resource for everyone from attorneys to journalists to students seeking information on past cases and case law.
The down side is that all of these sites rank really well in Google and if you've been involved as a defendant or plaintiff, there's a good chance these sites and their public records are going to appear when you search for your name online.
There's simply no way to clean up your online reputation faster than swift deletion of a negative link that is appearing as you Google your name.
We can help you do a "roundup" of all these sites and get you a bulk price on deleting the cases you want removed.
And if the removal prices are still too high, we're the original affordable online reputation management company. We can suppress all of the public court records for you at a low monthly cost.
CaseText

CaseText takes it one step further.
Instead of publishing copies of court cases on it's site, CaseText.com lists the actual word by word transcript of each public record. It literally is "case text."
This makes the records even easier to find by Google (actual text usually ranks higher than PDFs) and easier to find by people doing a deep dive on the internet to learn more about you.
Contact us and we'll get you a quote for deleting the full case link off of CaseText.com.
More On CaseText.com
CaseText is legal research software that helps practicing attorneys and law students complete research and writing projects faster.
It charges for access to it's vast database of court records, filings, and other legal information and provides intelligent search parameters. Cases are categorized based on the area of law they fall under making finding what you need as an attorney a piece of cake.
The CaseText.com domain name was purchased in 2019 and with over 4.1 million indexed pages, it's a monster of a website.
It's a strong site, with a domain authority of 65 out of 100.
CourtListener

Straight on CourtListener's home page is the claim that you can search millions of opinions by case name, topic, or citation.
This is another legal minded website that scans and transcribes that actual text of court cases, judgements and more. In this way, it's database is just like that of CaseText and cases are easy for search engines to find.
CourtListener was registered in March of 2010 and it's domain authority is 69 as of this blog post, written in 2021. There are over 1.3M indexed pages.
Unlike the other legal websites on this page we can delete, Court Listener is a non-profit. It provides free legal research for anyone who wants to search and stay current on legal opinions from federal and state courts.
CourtListener.com is only going to get stronger as time goes by, so it's a good idea to have any negative information deleted now, before it starts ranking higher and people start asking you questions about it.

As far as legal websites go, DocketBird is among the newer sites we've researched.
It was originally founded in 2014 and after extensive software testing of it's searchable database capabilities by registered attorneys, it was put live to the public in 2015, according to Wikipedia.
Today, DocketBird is gaining in authority which means it usually ranks well on Google for most people's names that have cases on the site.
FindLaw

FindLaw.com was registered wayyy back in 1995 and is owned by Thomson Reuters according to whois.com.
A quick Google search reveals that over 6.9 million websites appear on the query "findlaw." That means 6.9M websites mention FindLaw somewhere on their website.
The site contains a huge library of free and up to date legal information for consumers and business owners.
Additonally, it includes an overview of US state laws and a complete directory of practicing lawyers in the United States.
Although it doesn't appear to house public court records like other legal websites profiled here, it can be problematic for attorneys or those working in the legal profession who have a series of negative, fake, or defamatory reviews.
If this is a problem for you, we can delete FindLaw pages and profiles, so that you can protect your online reputation, at an affordable price.
We can even remove FindLaw.com articles, even if the record isn't sealed.

Like all of the sites on this page, one of Justia.com's functions is to provide scanned copies of court cases.
Since Google can index these scans when they are PDF's, it's possible the documents may appear in the search engine when you perform a search for your name.
Luckily, we can delete most links on this site, guaranteed, feel free to contact us for an affordable quote.
Law360

Law360.com provides legal news and analysis on litigation, policy, and deals.
It houses over 1.46M pages of indexed stories related to legal issues.
A major difference between Law360 and the other sites is that the site forces you to provide your information in exchange for free access to to past cases.
Cases are simply listed by title on the site, for example Jones v. Johnson. Unfortunately, the names of the parties appear right in the SEO title at the top of the page, so even though the full case record isn't readily accessible, an internet search for your name can still produce results from Law360.com.
The site was founded in 2002 and is privately owned.
Even though it's not going to rank as highly as other law and legal websites, anyone Googling you can still find pages on Law360 that raise suspicion.
Avoid this by investing in permanent removal of your name and associated documents on Law360.

Leagle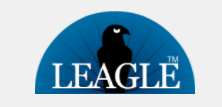 You don't want your court records getting added to Leagle because this site almost always ranks well in Google and other search engines.
Removing negative links on this site is one of the most common requests we get.
That's because in 2021, the domain authority of Leagle.com is 67. Over 16,000 other websites point to Leagle, helping it to have tremendous authority.
What this means is that if you are mentioned by name in a court document posted to Leagle.com, it's probably going to be a thorn in your side. People are going to find it easily on page 1 of Google search results.
But, fret not.
We can delete Leagle.com links for a guaranteed low price. Feel free to contact us for a quote.
PacerMonitor

Launched in 2011, PacerMonitor has over 600,000 indexed pages on Google as of March 2021.
It claims to be the best way to research Federal Court cases on the world wide web.
You can easily search and find court news by any of these categories:
bankruptcy
civil
criminal
appellate
New cases and filings are added each day to the site. It also contains a wide listing of nationwide bankruptcy courts, district courts, appellate courts and national courts.
With all of these search resources, it's pretty easy for you and me to find what we're looking for.
It's also easy for Google and Bing because they add the cases to their index just as fast as they're added to the website.
Once again, a complete filing of court records including the date, case #, presiding judge, plaintiff and defendant, make it easy for these pages to rank when you Google your name.
A complete record of motions, waivers of service, electronic summons and other legal terms I don't even care to know create content length, helping the pages with your name on them to rank high.


This website uses a different revenue generation model than other sites, which is interesting.
Instead of the typical subscription model, which provides better search and API integrations, Rulings.law makes it's database completely free to search.
The trade off is the site features sponsored ads in order to earn money, a disadvantage to those of us who find ads annoying.
Perhaps that will change in the future.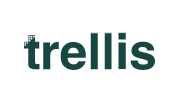 Trellis Law boasts that it's the first database of state trial court data.
While I can't justify or dispute their proclamation, I can tell you that we offer guaranteed removal of your unsealed public court documents appearing on Trellis.Law.
If you've tried without success to get your record sealed and haven't been able to, please contact us for a quote. The removal is guaranteed and you don't pay until you see for yourself that the record is removed.
Removing and Suppressing Public Court Records [Video]
If you'd like to learn more, please watch our video: https://www.youtube.com/watch?v=vMBwZAimHKc
We discuss removal and suppression options for the "big seven" of public court case websites that rank well in Google.
In the video, you'll learn:
How you get listed on public court record websites
The difference between "sealed" and "expunged" records
Removal options depending on whether your record is "sealed" or not
Strategy for suppression of court records in Google
Which legal websites offer removal even if your court case is not sealed
When to engage an attorney to help you
Remove Court Records Summary
These are a handful of the legal websites we're aware of that scan and publish public court documents.
If you find yourself on any of these sites or others like them, please contact us so that we can take a look and see if we're able to help you delete or suppress them and help you restore your glowing online reputation.